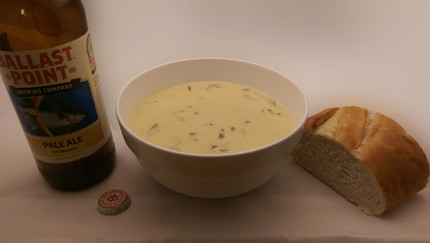 I'm pretty into soup right now. LA doesn't really have soup weather, but the last few weeks have been about as close as it gets. So, when this recipe landed in my feed, it seemed like perfect timing to try it out.
Read More…
Read More…
As the rest of the internet has already discovered, this video of Easton trying his first piece of bacon on Christmas morning is delightful.
Read More…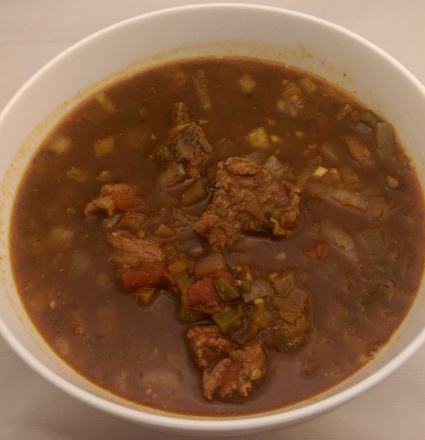 This fail is my fault and it could have been avoided. I cook a lot of chicken with my slow cooker and with enough trial and error I've solved the dryness problem (hint: it involves liquid, a mixture of chicken breasts and thighs, and just the right amount of cooking time on low). I rarely cook any type of beef. So, when I found what sounded like a delicious recipe for Texas Beef Chili on Once Upon a Chef, I tried to outsmart my cow and prepared the recipe as outlined except I put everything into the slow cooker. The result was excellent flavored chili with very tough and dry meat.
Read More…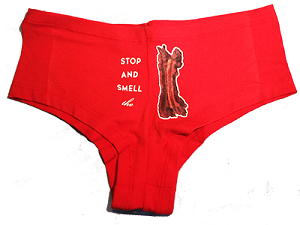 J&D's has done it again, this time with
his
and
hers
bacon scented underwear. I was convinced they wouldn't be able to top
bacon condoms
, but it turns out I was wrong. They advise you not to wear these around animals or when spending time in the wilderness. When properly cared for, each pair will smell like bacon for up to one year!
Read More…
...and I love Auntie Fee.
Read More…
The most interesting bacon and beer stories of the week, according to me:

Read More…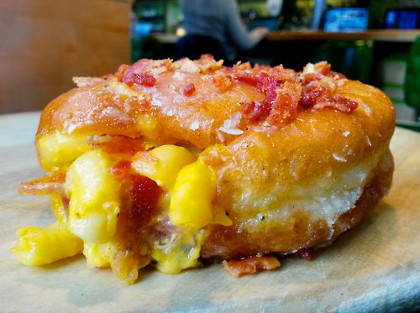 Making the internet rounds today is the recently conceived Bacon Mac and Cheese donut, currently available at PYT in Philadelphia. Described as "Warm glazed donut studded with cheesy, bacon-y mac & cheese, topped with crumbled bacon", I'm ready to eat 8. Have an ambulance on standby.
Read More…
Just in time for the holidays, Sam Adams teamed up with Beecher's Cheese to create 4 easy soaked cheese recipes. Each of the recipes has a place here, but only Bacon and Beer Soaked Cheese holds a special place in my heart. Read more to see the recipe.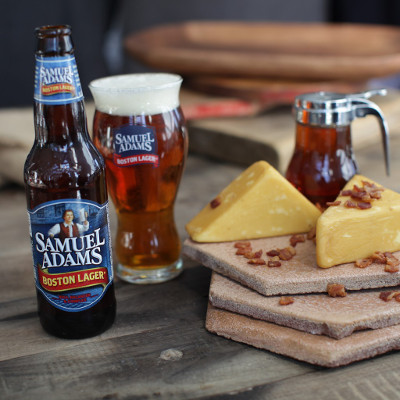 Read More…
A funny thing happened a few weeks back: I had an unexplained craving for scallops. Up until that time, I wasn't even sure that I liked scallops. In fact, I was pretty sure I didn't. Logic tells me that somewhere, deep down, that craving was calling to a primal memory of enjoying scallops that I must have had at some point in my life.
Given that the craving was unexpected, I hadn't planned a thing. Naturally, I scoured the internet and came up with this recipe from She Cooks He Cleans. All in all a success, although I found out scallops are rather pricey.
Read More…