Er....I mean winter. Or I mean Season 6 of Game of Thrones. Or maybe that Ommegang Brewery has announced their newest ale celebrating the upcoming season of Game of Thrones, Seven Kingdoms Hoppy Wheat. It will be available in March to coincide with the premiere at the suggested retail price of $10.
Ommegang describes the ale as "...a hazy pale yellow with a thick cap of pure white foam. The aroma is floral, citrusy with a touch of passion fruit and a slightly herbal hop aroma underpinned with yeast notes of banana, ripe fruit, and spicy phenols. The taste is a full, round hop flavor with tart orange and lemon with a substantial wheat maltiness and the finish has slightly lingering hop notes without being harshly bitter. The mouthfeel is smooth and silken owing to the wheat and oats."
Read More…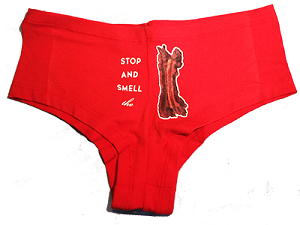 J&D's has done it again, this time with
his
and
hers
bacon scented underwear. I was convinced they wouldn't be able to top
bacon condoms
, but it turns out I was wrong. They advise you not to wear these around animals or when spending time in the wilderness. When properly cared for, each pair will smell like bacon for up to one year!
Read More…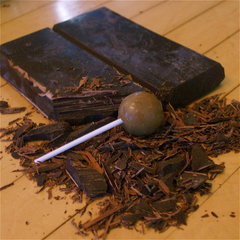 Lollyphile has declared February to be Bacon Month and in celebration they are selling their bacon lollipop collection at 50% off from now until March 1. That means lollipops are as low as .72 cents each!
Read More…