...and I love Auntie Fee.
Read More…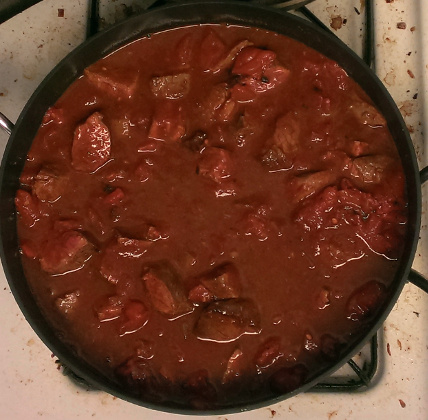 Last week, I went to the store without a plan, which is generally a bad idea. Normally, I'm not so good at shopping without something specific in mind and I end up with 11 ingredients that don't go well together and a pint of ice cream. I had it in my head that I wanted something beefy, but I wasn't sure what that might be. When I saw boneless short ribs, I remembered a really delicious short rib chili I once had, so I Googled a recipe while I was in the store, picked up all of the ingredients, and off I went to cook. Food 52's Short Rib Chile was actually third on Google's list of results, but it has recently become a favorite site of mine so it was a no brainer.
Read More…
The most interesting bacon and beer stories of the week, according to me:

Read More…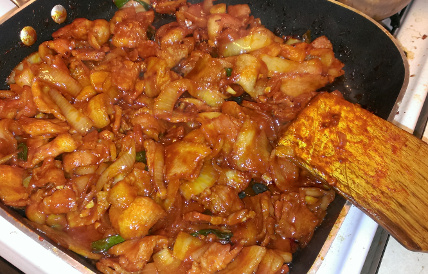 In the last month, I've managed to make four recipes I found at maangchi.com. Originally, I was just trying to figure out what to do with a nearly full tub of koren hot pepper paste (gochujang) leftover from a recipe I tried months ago. I was immediately smitten by her. The recipes all looked great and she made cooking korean dishes seem easy despite all of the "exotic" ingredients. After my first success with Spicy Braised Chicken (Dak-bokkeumtang), I ventured further into the site and found several other recipes I was interested in trying, including her recipe for Spicy Stir Fried Pork (Dwaejigogi-bokkeum). Having had all of the ingredients on hand except pork belly, I substituted that with bacon and called it dinner.
Read More…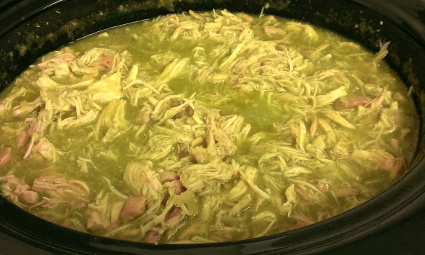 A few weeks back I made Roasted Tomatillo Chicken Enchilada Casserole from Pinch of Yum. It taught me that roasting green chiles is flavorful and delicious. So, when I saw a recipe for Slow Cooker Chile Verde on a forum, it went on my immediate "to make" list. Read More to see the recipe.
Read More…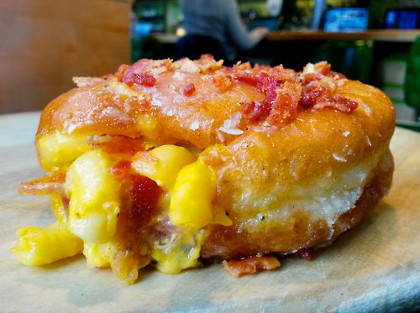 Making the internet rounds today is the recently conceived Bacon Mac and Cheese donut, currently available at PYT in Philadelphia. Described as "Warm glazed donut studded with cheesy, bacon-y mac & cheese, topped with crumbled bacon", I'm ready to eat 8. Have an ambulance on standby.
Read More…
Just in time for the holidays, Sam Adams teamed up with Beecher's Cheese to create 4 easy soaked cheese recipes. Each of the recipes has a place here, but only Bacon and Beer Soaked Cheese holds a special place in my heart. Read more to see the recipe.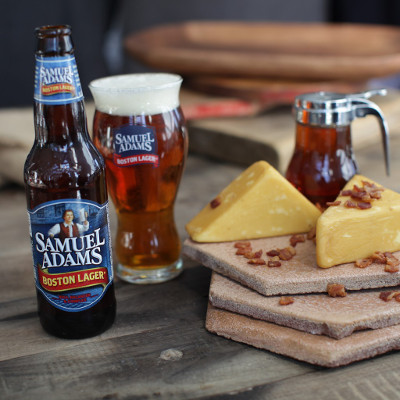 Read More…
I tried yoga once. It was the longest single hour workout I've ever done. On Monday nights at the Quest Brewing Co in Greenville, SC, they do things a bit differently with their Hatha & Hops class. I'm not sure if that hour would have seemed longer knowing I had to wait for that beer, or whether that hour would have flown by with the anticipation of a delicious reward for finishing the workout. No doubt I'd give yoga one more try should Hatha & Hops find its way to Los Angeles.
WSOC-TV Article
Read More…
Spoiler alert, Jimmy Fallon wins. Note to the producers: this was pretty boring television.
Read More…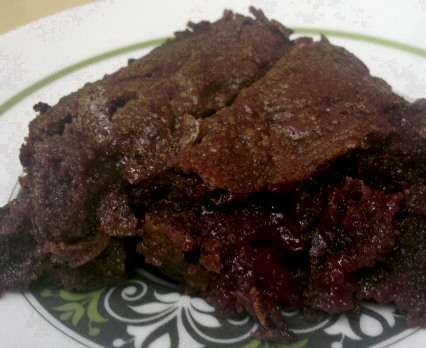 The beneficiary of my baking really likes the combination of raspberries and chocolate. After searching online for baked good ideas using some sort of beer, I came across these Cherry Lambic Brownies at Oh My Veggies. The modification was obvious - it's raspberry season, so substitute the cherries for fresh raspberries, and use raspberry lambic instead of cherry. The results were quite satisfying!
Read More…