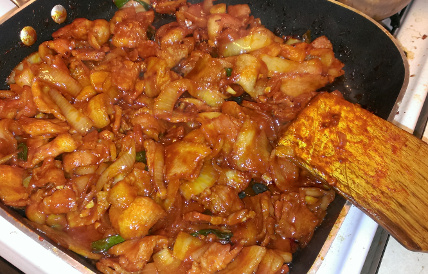 In the last month, I've managed to make four recipes I found at maangchi.com. Originally, I was just trying to figure out what to do with a nearly full tub of koren hot pepper paste (gochujang) leftover from a recipe I tried months ago. I was immediately smitten by her. The recipes all looked great and she made cooking korean dishes seem easy despite all of the "exotic" ingredients. After my first success with Spicy Braised Chicken (Dak-bokkeumtang), I ventured further into the site and found several other recipes I was interested in trying, including her recipe for Spicy Stir Fried Pork (Dwaejigogi-bokkeum). Having had all of the ingredients on hand except pork belly, I substituted that with bacon and called it dinner.
Read More…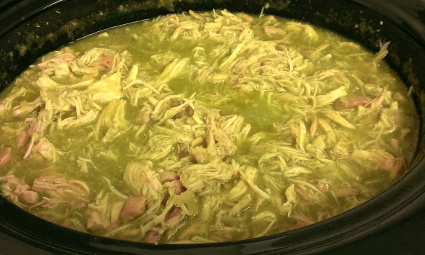 A few weeks back I made Roasted Tomatillo Chicken Enchilada Casserole from Pinch of Yum. It taught me that roasting green chiles is flavorful and delicious. So, when I saw a recipe for Slow Cooker Chile Verde on a forum, it went on my immediate "to make" list. Read More to see the recipe.
Read More…
Just in time for the holidays, Sam Adams teamed up with Beecher's Cheese to create 4 easy soaked cheese recipes. Each of the recipes has a place here, but only Bacon and Beer Soaked Cheese holds a special place in my heart. Read more to see the recipe.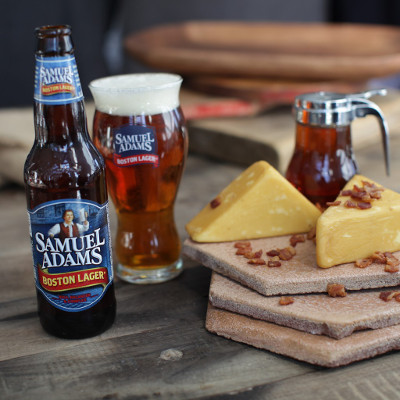 Read More…
I tried yoga once. It was the longest single hour workout I've ever done. On Monday nights at the Quest Brewing Co in Greenville, SC, they do things a bit differently with their Hatha & Hops class. I'm not sure if that hour would have seemed longer knowing I had to wait for that beer, or whether that hour would have flown by with the anticipation of a delicious reward for finishing the workout. No doubt I'd give yoga one more try should Hatha & Hops find its way to Los Angeles.
WSOC-TV Article
Read More…
Spoiler alert, Jimmy Fallon wins. Note to the producers: this was pretty boring television.
Read More…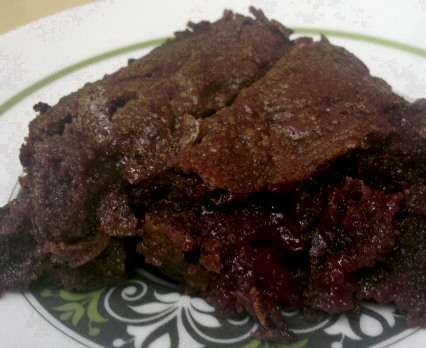 The beneficiary of my baking really likes the combination of raspberries and chocolate. After searching online for baked good ideas using some sort of beer, I came across these Cherry Lambic Brownies at Oh My Veggies. The modification was obvious - it's raspberry season, so substitute the cherries for fresh raspberries, and use raspberry lambic instead of cherry. The results were quite satisfying!
Read More…
A party three and a half years in the making actually came to fruition yesterday. There's no reason it actually should have taken that long to happen, and there was nothing about it that would have seemed like it took that long to plan, but it did.
Read More…
Two posts in two days, courtesy of Lifehacker. Can you tell the enormous amount of guilt I feel for not having a better post? Long story short, the acid from the beer will fend off pests and the sugars will nourish your plants.
Read More…
Just last weekend, I mentioned that we should cook something with bacon and/or beer so that I'd have something to post for the website. Thirty Eight games of Starcraft II later, it was never done, and therefore, I'm going on almost two months without posting a recipe. I'm confident this isn't going to be the weekend for it either, since we're going to Palm Springs. So, in the mean time, I leave you with a Lifehacker tip that you can use old, stale, flat beer to polish your wood surfaces. It's probably crazy to think that you might have leftover beer for such an occasion, but file this one away somewhere in the recesses of your brain just in case.
Read More…
My friend Stephenie at A Bear in the Kitchen alerted me to an article on the Huffington Post about a Newcastle billboard presently on display in the San Diego area. Basically, a team of artists took about 3000 Newcastle bottle caps and placed them on a billboard. By day, it looks like 3000 bottle caps on a billboard. By night, it looks like a man reaching for a Newcastle. In the age of over saturation of advertising, I applaud Newcastle for stepping outside the box and making us take notice. Plus, I like Newcastle. A lot.
Read More…