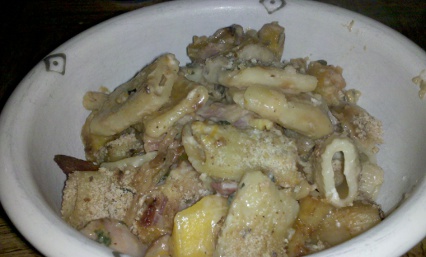 Here's a recipe that's gone straight to my make again list. The combination of flavors packs a punch - it's creamy, salty, slightly sweet, and tart. The original recipe comes from Foodess. As far as I'm concerned, she had one fatal flaw with her recipe: she only uses 3 slices of bacon.
Read More…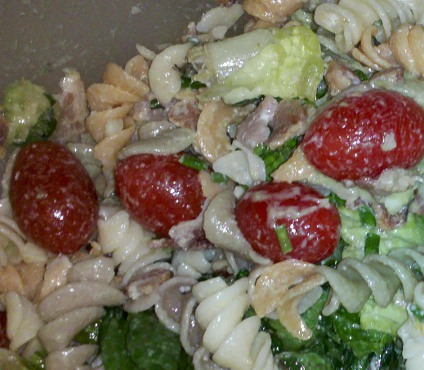 I needed an easy, high yield recipe for a potluck recently, so I took to the internet and found two BLT Salad recipes, one at AllRecipes and one from Rachael Ray. I combined the two recipes into one and added avocado, mainly because I wasn't satisfied with either recipe in its entirety and also because I wanted to take advantage of things that I had on hand. The recipe at AllRecipes calls for croutons, which I did not use. I think croutons or bread crumbs are key - the salad version that I made really lacked that toasted white bread taste of a delicious BLT Sandwich.
Read More…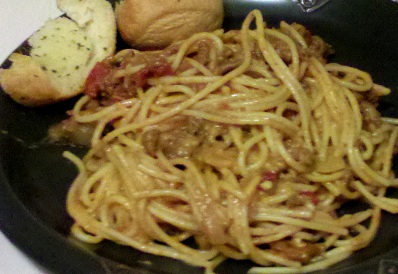 This recipe was quick, cheap, and easy. We had enough for heaping portions for dinner and leftovers the next day all for under $20. Adapted from blogchef.net
Read More…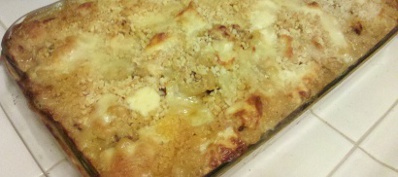 This is not a good recipe if you're dieting. It's creamy, fatty, decadent, and delicious, but you'll blow your Weight Watchers points for the week with a single bite. Adapted from Food Network.
Read More…