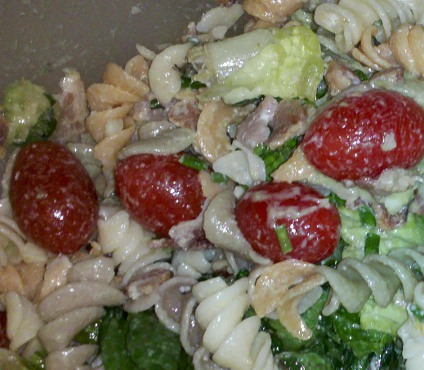 I needed an easy, high yield recipe for a potluck recently, so I took to the internet and found two BLT Salad recipes, one at AllRecipes and one from Rachael Ray. I combined the two recipes into one and added avocado, mainly because I wasn't satisfied with either recipe in its entirety and also because I wanted to take advantage of things that I had on hand. The recipe at AllRecipes calls for croutons, which I did not use. I think croutons or bread crumbs are key - the salad version that I made really lacked that toasted white bread taste of a delicious BLT Sandwich.
Read More…
The original recipe that I found refers to this as a soup, but if anything I'd call it a stew. Even then, the beans do a pretty good job of soaking up every last bit of liquid in the crock pot so I probably wouldn't call it a stew either. This is a recipe where you throw everything in the crock pot, go to work or shopping or for a massage, and come back to a hot meal in a few hours.
Read More…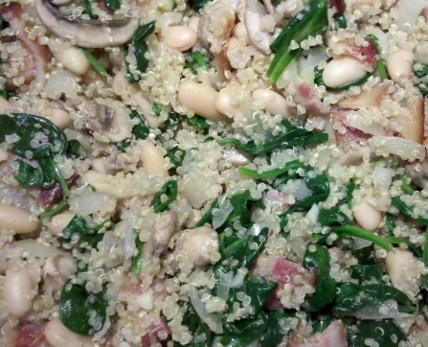 I like to do my cooking for the week on Sundays. Most weeks I'll look for something new. It allows me to try new recipes (bonus!), but also on the weeks that I don't feel like cooking, it makes it easy to go back to something I've made before. My criteria for new lunch recipes is pretty simple. The most important thing is that it's not something that I'd feel guilty eating for 5 days. Sometimes that might mean it just has to include a bunch of veggies or beans, and other times it just might mean that the recipe doesn't call for cream or butter. It really varies from week to week, depending on how bad I feel from eating like a glutton over the weekend. The other criteria are pretty easy to fulfill - I need to be able to make it in a big enough batch for 5 days, it needs to keep well for 5 days, and it shouldn't cost an arm and a leg. Enter How Sweet It Is's Warm White Bean and Spinach Salad. There is no doubt this one meets all of my requirements, and as an added bonus, it has bacon!
Read More…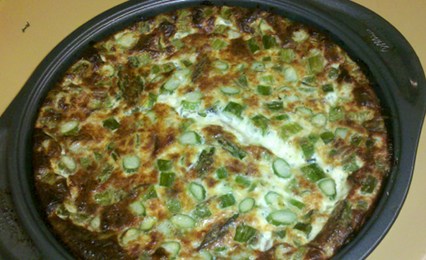 For the last 8 months, I've been baking muffins once every other week to have everyday for breakfast. I have finally hit the point where I feel like I just don't have another muffin recipe left to try and there isn't one I'm ready to revisit, so I'm taking a temporary detour for the next few weeks with a Bacon and Asparagus Crustless Quiche. In an attempt to make it a health conscious breakfast, I've omitted the crust and used 2% milk in place of cream. Between the bacon and the cheese there is plenty of full fat flavor. It's not as rich as a traditional quiche, but I also don't feel guilty for eating it. This makes a great breakfast, but would also make an excellent brunch or lunch dish for a group of people or a special occasion.
Read More…